Event #5: $565 "The Colossus" No-Limit Hold'em
Día 1d completado
The final two starting flights for Event #5: The Colossus $565 No-Limit Hold'em, drew even more massive crowds to the Rio All-Suites Hotel & Casino Saturday, ensuring it will go down in history as the largest tournament in live poker history by a rather wide margin.
With a number of refunds still to be processed and the final tally yet to be finally tallied, the official numbers will not be released until 5 p.m. Sunday when Day 2 of the event is now scheduled to begin. However, WSOP Vice President of Corporate Communications and Editor-in-Chief of WSOP.com Seth Palansky told PokerNews the number will be over 20,000 and could be as many as 22,000.
A number of players crossed the six-figure mark today, including Steven Geralis and Brit Simon Deadman, but with literally thousands of players bagging stacks, it's too early to call anyone a front runner in The Colossus right now.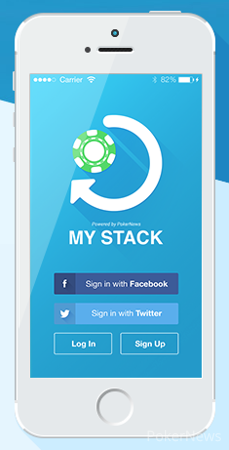 Welcome to the 2015 World Series of Poker!
PokerNews will not be the live coverage provider for this year's 46th annual WSOP, but our famous MyStack app will be functional for players that have it installed on their mobile devices.
Brought to you by PokerNews, the app connects poker players in poker events. If you are playing in a poker tournament with the MyStack app available, you can now update your own chip count, post comments, and even share photos with other PokerNews members from around the world. You'll also be able to follow the MyStack feed if you want to check in on other's progress at the events, and even create a list of favorite players to follow.
You can download the app via Google Play by clicking here.
You can download the app via the iTunes App Store by clicking here.
You can also check out all of our coverage from the 2015 WSOP right here, sponsored by Skrill!
Event #5: $565 "The Colossus" No-Limit Hold'em
Día 1d empezado