Event #8: $1,500 Pot-Limit Hold'em
Día 1 completado
For those who rue the all-in preflop shoves so much more common in the modern game than back in the day, pot-limit hold'em brings a happy medium of big bets with postflop play. Day 1 of Event #8: $1,500 Pot-Limit Hold'em kicked off on Monday at noon, drawing 639 entrants to create a prize pool of $862,650.
Michael Rocco finished with the top stack among 108 survivors with 123,300. Rocco has earned nearly $700,000 playing live tournaments to date but is still seeking his first major win. Some of the players standing in his way include Antonio Esfandiari (94,600), Oleksii Khoroshenin (80,700), Jonathan Duhamel (78,900), Ashton Griffin (66,100), Jesse Sylvia (59,300), Tom Marchese (50,100), Joe Cada (48,200), and Andrey Zaichenko (46,500).
Eliminated players included Michael "The Grinder" Mizrachi, Ryan Riess, David "Doc" Sands, Joseph Cheong, and Mike "The Mouth" Matusow.
Play resumes at 1 p.m. local time with blinds of 600/1,200.
Remko, Jason, and Donnie award a swag bag to a fan, discuss the Colossus payout debacle, and brainstorm new tournament ideas to replace pot-limit hold'em. Donnie also has a special gift for Jason, which spawns an idea for a new sponsor.
You can subscribe to the entire iBus Media Network on iTunes here, or you can access the RSS feed here. The PokerNews family of podcasts is now available on Stitcher.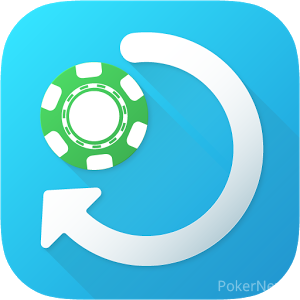 Welcome to the 2015 World Series of Poker!
PokerNews will not be the live coverage provider for this year's 46th annual WSOP, but our famous MyStack app will be functional for players that have it installed on their mobile devices.
Brought to you by PokerNews, the app connects poker players in poker events. If you are playing in a poker tournament with the MyStack app available, you can now update your own chip count, post comments, and even share photos with other PokerNews members from around the world. You'll also be able to follow the MyStack feed if you want to check in on other's progress at the events, and even create a list of favorite players to follow.
You can download the app via Google Play by clicking here.
You can download the app via the iTunes App Store by clicking here.
You can also check out all of our coverage from the 2015 WSOP right here, sponsored by Skrill!
Event #8: $1,500 Pot-Limit Hold'em
Día 1 empezado